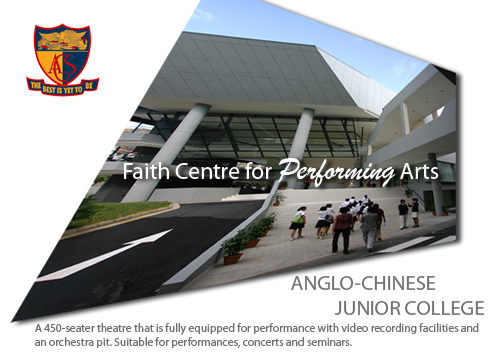 The Anglo-Chinese Junior College Faith Centre for Performing Arts (CPA) is the centrepiece of the vibrant performing arts programmes at the College.
Commissioned in May 2008, it hosts a slew of facilities such as a fully-equipped theatre, a black box, a dance studio and other places for learning to keep the College's vigour for performing arts alive.
The CPA is home to many of the College's outstanding musical and theatrical productions and the facilities are also available for use by the community.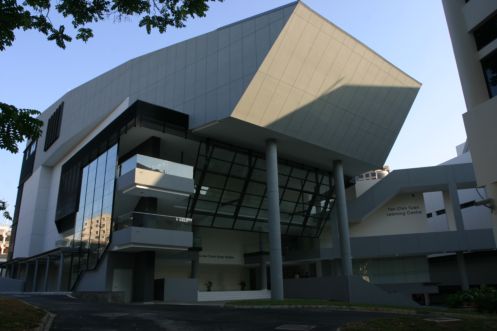 Mrs Lee Choon Guan Theatre
»General Information
» Stage Dimensions
» Technical Specifications
» Seating Plan
Other Facilities
» Black Box
» Seminar Rooms
Booking
» Rental Rates
» Download Booking Form