Fun-O-Rama XXVI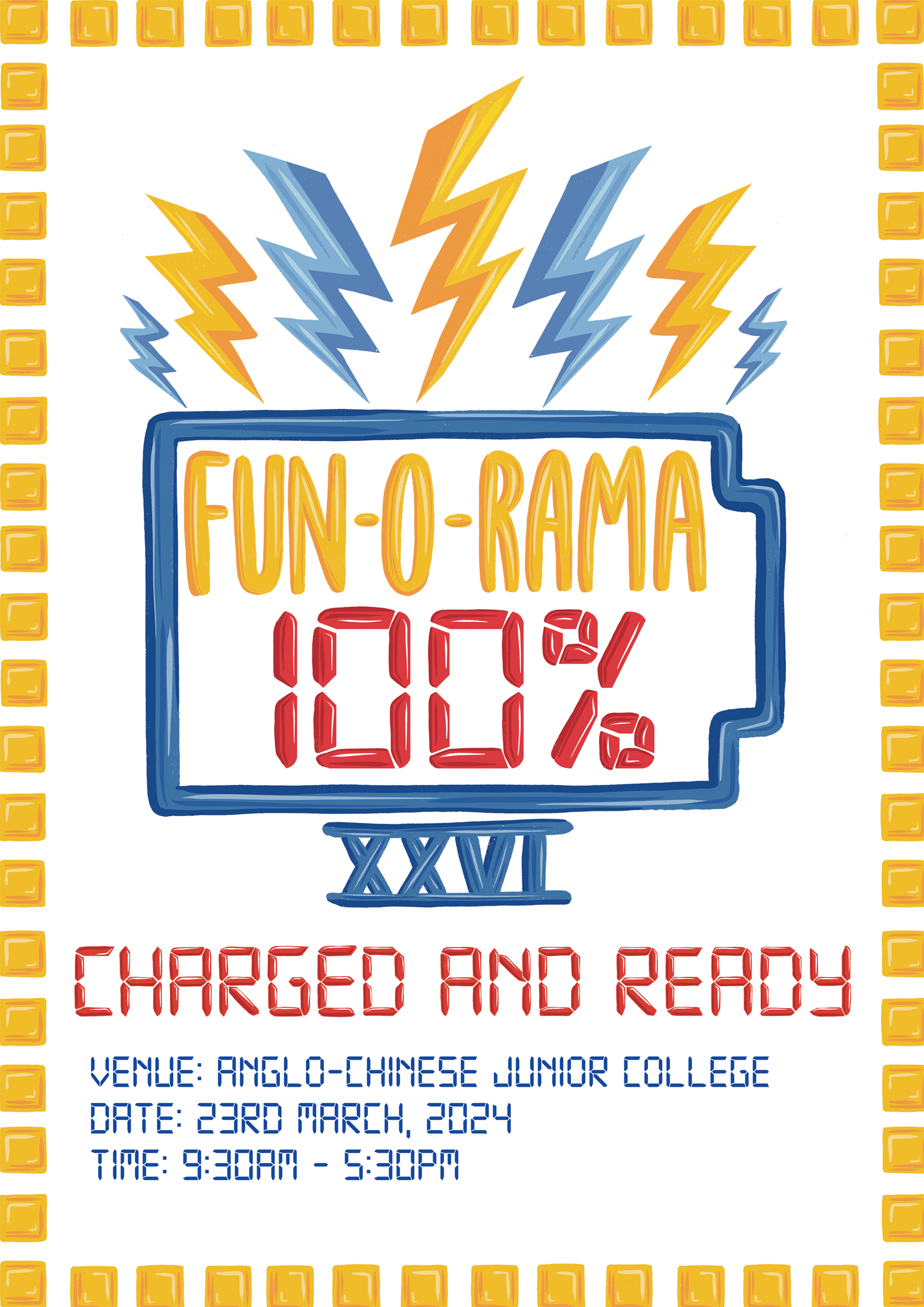 Save the date for Fun-O-Rama XXVI on Saturday 23rd March 2024 from 9:30AM - 5:50PM.
Fun-O-Rama is ACJC's raditional biennial funfair featuring thrilling games, tasty food and tremendous experiences.
Don't miss out on this colossal carnival - check it out with any of your friends at ACJC to find out more!
For interest in coupons, please fill out this form.